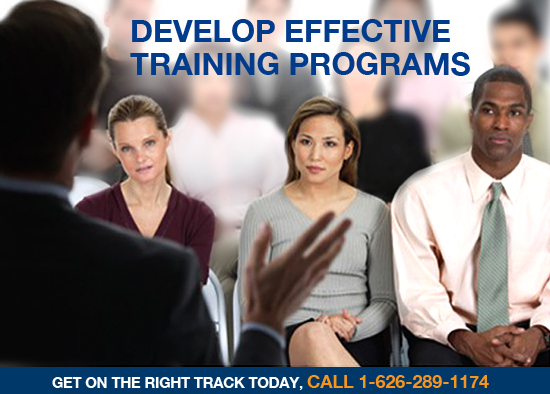 We Invest In Knowledge
We Strive to Provide Effective Training Programs For Your Organization.
Through our step-by-step training, we provide you with tools to advance your business in the following areas:
How to start a business
How to develop and manage your Business Infrastructure – The Blueprint to Success
How to develop and grow your existing business:

– Business Planning
– General Operations Management
– Business Development & Marketing
– Cash Flow Management

Preparing your business for Contract-readiness, does your company have what it takes?
How to become Certified (CBE, DBE, SBE, DVBE, SBA 8a, and WOSB)
How to Develop a Capability Statement (For Your Business)
How to develop and maintain a strong financial system for your business
How to develop an Injury & Illness Prevention Program (IIPP) and safety program
How to develop and present your Statement of Qualifications (SOQ)
Safety Plan Development – How to develop an effective Safety Plan
The Contracting and Procurement Process

– Researching and obtaining contracts
– The bidding process
– Winning a contract and maintaining it
– Types of bids and how to find Bids

Leadership and Supervision
Project Management & Cost Control
Small Business Boot Camps
We provide contractor education boot camps as well as training to help entrepreneurs develop competency within their small business to transition business performance from an informal business system to a formal system.
We provide training for public works contracting agencies as well as small businesses. We have delivered more than 1,000 hours of business infrastructure development and project management training for various trade categories including: construction, services, retail, security, pharmaceutical, healthcare, finance, aerospace & defense, technology and communications.
Other Workshops
Small Business Boot Camp for Entrepreneurs, Organizational Development, Small Business Administration (SBA) Certification programs, and Construction Contractor Education.


Call us today to develop an effective training program for your organization!
7-WEEK CLASS SCHEDULE
Saturdays, 9:00 AM to 1:00 PM



Course Description




Date




How to Develop a Capability Statement for Your Business

What is a Capability Statement?
How to develop your Capability Statement.
How do you present it to Contract Providers?




Saturday 05/31/14




Developing Your Infrastructure: Blueprint to Success

Business Planning & Strategy
General Operations Management
Business Development & Marketing
Cash Flow Management & Accounting




Saturday 06/07/14




Certifications 1

Types of certifications and their benefits
Requirements of each certification program
How to apply for each certification




Saturday 06/14/14




Procurement (Bidding Process)

Researching and obtaining contracts
The bidding process
Submitting a mock bid or proposal
Help, I got a contract, how do you manage it?




Saturday 06/21/14




Business Development & Marketing Process

Is my business development strategy ready?
Questions to ask contracting officers.
What goes into my marketing budget?
Which customers you shouldn't market to, & why.




Saturday 06/28/14




Statement of Qualifications (SOQ) Presentations

How to Present Your SOQ to Contract Providers




Saturday 07/12/14




Certifications 2

How to Certify Your Business On-line (Hands-on Self-certification Process)




Saturday 07/19/2014