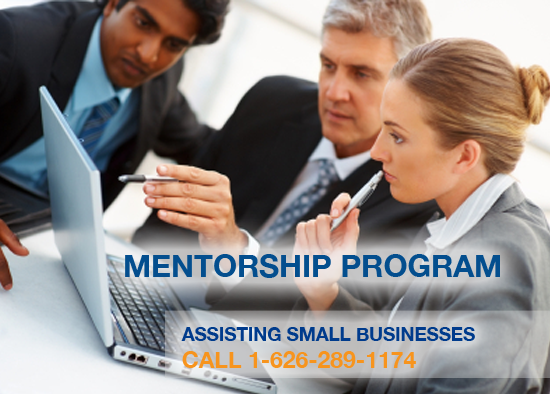 Business To Business
We provide Mentorship Support Services to SBA 8(a) Subcontractors and Small Businesses.
We help Protégés build their capacity address developmental needs so that they can become more competitive in the contracting process.
We help socially and economically disadvantaged businesses gain access to economic and contracting opportunity.
As mentor providing supportive services, Buchanan & Associates assists protégés in obtaining annual certification to achieve favorable financial health and good character.
We assist small businesses in achieving good standing status in the SBA 8(a) Business Development program as well as in public works contracting, ensuring that they are current with all reporting requirements.
Mentorship Program
Supplier Diversity Business-Readiness and Contract-Readiness
Buchanan & Associates conducts a comprehensive needs analysis with small business owners, and establish required resources necessary to aid in the development of the four primary areas of a successful small business.
Provide small business management counseling and technical assistance to clients to aid in organizational and professional growth, resulting in the achievement of specific milestones and strategic operational business goals.
Identify and remove barriers to business growth by conducting Strengths, Weaknesses, Opportunities, and Threats (SWOT) analyses with clients and their companies; a successful and effective business tool utilized with most of our clients.
Develop strategies and objectives with desired outcomes that will enable clients to build capacity and elevate the business' performance to that of high performing businesses.
Assist small businesses in developing the tools and components that supplier diversity contract providers require in their vendors.
Provide on-going relationship-building and education by sharing critical knowledge and hands-on skills with subcontractors (Protégés) to help them develop their administrative capacity in a balanced manner so that contract providers and primes will eagerly seek them out for future opportunities.
Utilize extensive insider knowledge of the public works contracting process with Contract Providers to provide on-going support services to subcontractors so that they can master the reporting and compliance requirements.
Assist subcontractors with accurate and correct preparation of public works monthly reports and certified payroll reporting.
Ensure that primes and subcontractors are aware of Department of Industrial Relations (DIR) and contract owners' compliance requirements as well as changes in program initiatives.
As your business development and infrastructure development consultant of choice, we will demonstrate our ability to serve you, the suppliers, subcontractors, and local communities with whom we interface.
Our dedication and commitment to each client extends far beyond the work we perform. Buchanan & Associates promises to pursue our mission of client dedication and company integrity, exceptional project delivery, safety compliance, and federal/state regulation enforcements.