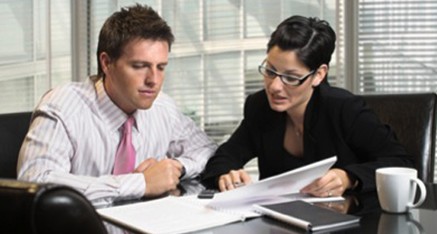 In performing this very vital function of contract compliance for our clients, Buchanan & Associates assures contractors' compliance with federal, state, and local programs by ensuring the following:
Prepare Board Reports and Non-Compliance Notices as required by Public Works contracting agencies;
Working knowledge of public contract laws
Contractors' adherence to the general and supplemental conditions of contract documents;
Dissemination of contract compliance program information at pre-bid/pre-proposal conferences and kick-off meetings;
Preparation of Form 103s, Small Business, and Disadvantaged Business Enterprise Utilization Reports for contractors to demonstrate compliance of proper utilization of sub-contractors on government and required contracts;
Financial reporting is applied to appropriate contracts and cost allocation functions are allowable, fair and reasonable under the FAR 31.205;
Appropriate skills and expertise in 49 CFR part 26 and 13 CFR Part 121 size standards and regulations are applied to help clients with DBE, SBE, and transportation programs;
Participation and attendance at denial and appeals hearings to ascertain appropriate reasons are rendered for non-contract awards to eligible DBE/SBE subcontractors;
As a Consultant representing the contract provider, we ensure that the Prime prepares and submits Form 103 reports on a monthly basis as required by DBE/SBE program requirements;
Follow-up with Primes and subcontractors to ensure that the subcontractors are receiving prompt payment as required by Contract;
Provide contract compliance support to Senior Procurement Managers and Contract Administrators on purchase orders issued to complete multiple phases, address safety compliance issues such as fencing, pedestrian gates, and other miscellaneous requirements.
Proper preparation of close-out documents  at the completion of Contract.
Develops and implements business outreach program plans for public works projects;
Conducting door-to-door outreach in the local communities;
Providing technical assistance to help small businesses become contract-ready;
Establishing partnerships with local workforce development agencies;
Establishing consensus-building with key stake-holders;
Building strategic relationships with key opinion leaders and business leaders;
Proactively educate business/community residents and key local groups on upcoming contract opportunities and project objectives;
Developing and preparing subcontractors for pre-qualification;
Monitoring and presenting public works contract providers' objectives at pre-construction and post-construction conferences to ensure compliance with sustainable building bond program or public contracting initiatives.
Labor Compliance
(Business Outreach)
If you are a public works agency, prime contractor, or subcontractor who needs an experienced labor compliance consultant to perform oversight and enforcements, serve as expert witness for contractors, subcontractors, or contract owners; review/generate certified payroll records, conduct audits, prevailing wage, DAS 140 requirements, please contact us immediately.
Learn More…
Contract Compliance
(Monitoring & Enforcements)
We develop and manage the following services for key clients…Form 103 reports, monthly/quarterly reports, public works and commercial contracts, DBE/SBE/SBA 8(a) program monitoring, certifications, prime contractor and subcontractor plans.
Learn More…
Business Infrastructure System
(BIS) Learn how to upload and access your important business infrastructure documents from anywhere in the world. If you are not sure if your business infrastructure is properly developed to help you achieve profitability and contract opportunity, we will help you develop the four (4) key areas of a winning business infrastructure.
Learn More…
Project Management
(PM) When you need a professional to ensure Best Practices, Benchmark Standards, Budget & Cost Control Management, Project Monitoring & Control; Estimating, Critical Path Schedule Management, Change Management Implementation
Learn More…
HR Guidelines & PLA Basics
For the most up-to-date and current policies/procedures, professional guidance, ensuring Best Practices, staff & management training and support, labor law guidelines, evaluations, implementation plans.
Learn More…