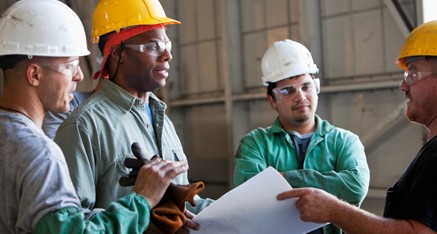 Buchanan & Associates is a highly skilled consulting firm that provides labor compliance oversight, monitoring, and reporting for Public Works Contractors, Sub Contractors & Contract Providers.
We Provide The Following:
Conduct "kick-off" meetings with Prime Contractors to explain the public works contract providers' Labor Compliance and Disadvantaged Business Enterprise Participation programs as well as articulating Primes' responsibilities under those programs.
Prepare Project Labor Standards Enforcement Files (related to payroll data) and maintain project files for Contracts pertaining to prevailing wages.
Serve as expert witness for contractors, sub-contractors, and contract owners (plaintiff or defendant) in state and federal labor compliance and prevailing wage violation cases.
Conduct job site inspections and interview workers for labor compliance.
Identify potential labor compliance claim issues before they arise and investigate probable violations and complaints of underpayment.
Conduct on-site investigations to resolve worker complaints and other identified prevailing wage violations as required.
Verify the registration of apprentices with appropriate federal and state agencies in the crafts or trades being performed.
Collect and confirm proof of payment from employer of training fund contributions.
Conduct labor compliance audits.
Review the status of the Contractor's submission of payroll records, and recommend retention for delinquent and/or inadequate certified payroll records.
Prepare discrepancy notices on a monthly basis as a result of contractors' violation of prevailing wage, labor compliance, and contract compliance requirements.
Perform Federal Davis-Bacon and Related Acts and California Prevailing Wage Laws Labor Compliance oversight, monitoring, and reporting, site interviews and observations, withholding calculations, including preparation of Notices on behalf of the public works contract providers and preparation and delivery of close-out summary.
Review reports and prepare discrepancy notices as may be required.
In conjunction with the monthly performance reports, draft and disseminate discrepancy notices to Contractors, include recommendations for penalties and payment withholding as appropriate by the program guidelines.
Conduct spot audits to ensure accuracy of previously submitted reports.
Labor Compliance
(Business Outreach)
If you are a public works agency, prime contractor, or subcontractor who needs an experienced labor compliance consultant to perform oversight and enforcements, serve as expert witness for contractors, subcontractors, or contract owners; review/generate certified payroll records, conduct audits, prevailing wage, DAS 140 requirements, please contact us immediately.
Learn More…
Contract Compliance
(Monitoring & Enforcements)
We develop and manage the following services for key clients…Form 103 reports, monthly/quarterly reports, public works and commercial contracts, DBE/SBE/SBA 8(a) program monitoring, certifications, prime contractor and subcontractor plans.
Learn More…
Business Infrastructure System
(BIS) Learn how to upload and access your important business infrastructure documents from anywhere in the world. If you are not sure if your business infrastructure is properly developed to help you achieve profitability and contract opportunity, we will help you develop the four (4) key areas of a winning business infrastructure.
Learn More…
Project Management
(PM) When you need a professional to ensure Best Practices, Benchmark Standards, Budget & Cost Control Management, Project Monitoring & Control; Estimating, Critical Path Schedule Management, Change Management Implementation
Learn More…
HR Guidelines & PLA Basics
For the most up-to-date and current policies/procedures, professional guidance, ensuring Best Practices, staff & management training and support, labor law guidelines, evaluations, implementation plans.
Learn More…