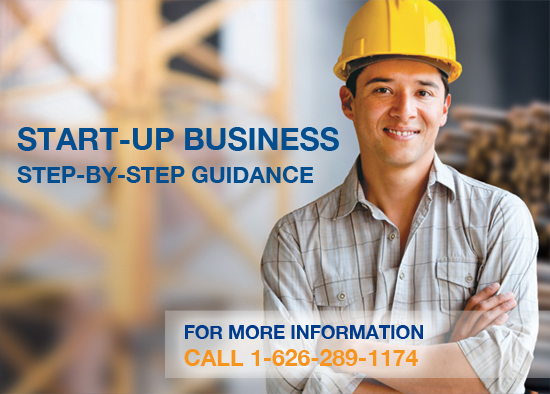 Everything You Need!
We serve as advocate on your behalf to help develop proper business infrastructure, become contract ready and gain access to nearly $100 million in County, State, and Federal contracts.
If you are just starting out in business and you need a consultant with the expertise to guide you and hold your hands …someone who can take you to the next level of your performance cycle, choose Buchanan & Associates we provide step-by-step guidance. Learn exactly what is required of you the business owner before you can launch your small business!
Call Today For Your FREE Consultation!
Access Business Loans
Did you know that the SBA guarantees loans to help businesses start, grow, and succeed? But, before you can access these loans, your business must be classified as business-ready or contract-ready; Buchanan & Associates will help prepare your business to become ready to apply for its guaranteed loan.
Increase Survival Rate
According to a report published by the Small Business Administration (SBA), 80% or 4 out of 5 start-up businesses fail within the first 3 – 5 years of operation. We have the knowledge and tools to turn that number around and set your business up to succeed more than 80% of the time.
We Do All The Work
We will take care of all of your paperwork, filings, and business infrastructure development. All you have to do is pay the service fee and filing fees.
Where Do I Start?
Call to speak to one of our Consultants at Buchanan & Associates at (626) 289-1174, and we will begin with a free consultation to determine what your needs are; then help you get your business' infrastructure developed the right way! (Email us HERE)
Did You Know…?
FACT #1: According to the Small Business Administration (SBA) small businesses are responsible for 58% of the private work force and 40% of the gross national product.
FACT #2: Small businesses also get the credit for more inventions and innovations of products than their big business counterparts.
FACT #3: Women-owned businesses generate over $65 billion each year.
FACT #4: 78% of all small businesses hire 10 employees or less.
FACT #5: According to the SBA, 8 out of 10 businesses fail within the first 3 – 5 years of operation.
Here are some reasons why small businesses fail:
Failure to develop a functional Business Infrastructure;
They have no Business Plan;
They fail to implement proper record keeping system;
They don't have a knowledgeable business consultant on their team such as Buchanan & Associates;
They lack a best practice compliance system;
They have little or no operating procedures;
They are unable to determine gross profit margins and a breakeven system;
They lack an efficient cash flow management system.
We assist and guide business owners with:
Business Plan development.
Feasibility studies.
Developing their business infrastructure
Your Fictitious Business Name Filings (DBA)
Obtaining their wholesale and resale numbers and sales tax information (if required).
Registering your Corporation, Limited Liability Company, or Sole Proprietorship.
Obtaining their city and/or county business license.
EDD Employer ID number and employer withholding information.
Obtaining the company's IRS federal tax ID number and information.
The Franchise Tax Board (FTB) information.
Understanding and operating under required business regulations.
State-of-the art friendly business guidance and consultation.